Since joining Hyatt in 2021, Apple Leisure Group's AMResorts arm, now under the umbrella of Hyatt's Inclusive Collection along with the Ziva and Zilara brands, has grown its reach to more than 110 properties at the end 2022. And it has plenty more on track to debut this year in Mexico, the Dominican Republic and St. Lucia. Hotels editor Christina Jelski recently sat down with Mark Benson, a former AMResorts executive who now serves as senior director of sales strategy and processes for Hyatt's Inclusive Collection, to get an update on the AMResorts portfolio.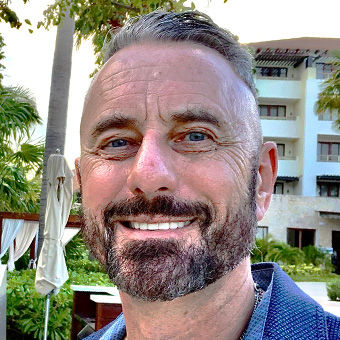 Q: What are some of your key focus areas on the sales front?
A: Everything that we do as a sales team and as an organization is around empowering travel agents to be amazing. And it's pivotal to sort of lay out our road map for travel agents, from where our footprint currently is to where our new footprint is going to be. Our continued expansion in the Americas and now into Europe is something that's really, really pertinent to agents because the demand is there. And when it comes to this year, we're investing in more fams in Europe, and we're planning on doing more wedding fams as well — that's all budgeted for 2023. And wedding fams are extremely intensive because we actually build out the wedding setups. We hire models, there's a cake. It's basically a full wedding. But that's all part of that empowerment. AMResorts owes its success to the travel advisors and very much still does. I mean, you can try and go direct as much as you want with our product, but the agent side of the business just keeps growing and growing.
Related column: Destination weddings show no signs of crashing
Q: When it comes to AMResorts' integration into Hyatt's Inclusive Collection all-inclusive portfolio, what synergies have emerged?
A: You know, it's been a learning curve. But quite frankly, it's been a really fun learning curve for both sides. A lot of time has been spent looking at what we each have as best practices and what we can kind of cross-fertilize between the two teams. For example, one thing that has been great is Hyatt Prive, which is an invitation-only program that Hyatt has for luxury agents. It's made up of key agencies around the globe, with around 1,200 agencies in the Hyatt Prive program in the U.S. And that program gives travel agents deliverables for their customers. So, if the Hyatt Prive travel agent books a Hyatt Prive hotel directly through Hyatt, you get perks like a room upgrade, or a credit or breakfast in bed. And there are now some AMResorts properties in the Hyatt Prive program. So that's been a great opportunity and one of Hyatt's best practices when it comes to approaching that B2B luxury agent market.
Q: Is it still a major challenge to educate travelers on the modern all-inclusive landscape?
A: So if you think back to what all-inclusive was back in, say, 1988, yes, you'd think it's generic liquor, it's a buffet, it's a big compound and they don't let you out. Those are all misconceptions of what luxury all-inclusive is. But in terms of our customers, and even the market overall now, that attitude doesn't really exist anymore, because all-inclusive has already gone from what it was in the 1980s to a very sophisticated and branded product, with well-known global brands. I don't think it's so much about teaching the customer these days that all-inclusive can be a luxury proposition. I think it's more about what you can layer on top of that and how we educate the customer to all the nuances of luxury all-inclusive. 
Source: Read Full Article